Creative Director: Adam Diakowski
Art Director: Maciej Sznitowski
Logo Design: Maciej Sznitowski
Graphic Designers: Damian Grudziński, Mariusz Baranowski
Photographer: Wiola Piotrowska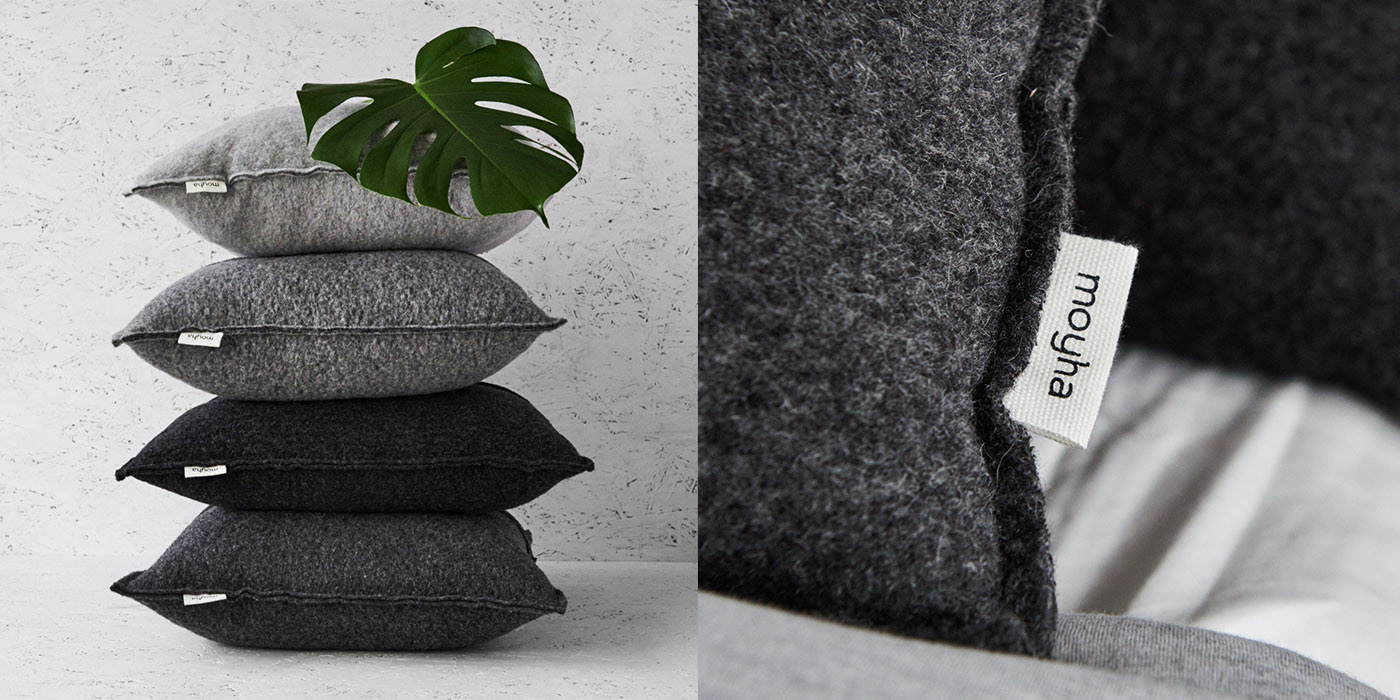 "Moyha is a brand that we want, we feel, and we create with our hearts... Softly knitted bedclothes, warm blankets as a beloved sweater or a pillow into which you can cuddle with a good book."
These are the words of Magda and Kasia, the founders of the moyha brand. Our task was to translate that idea into visual communication.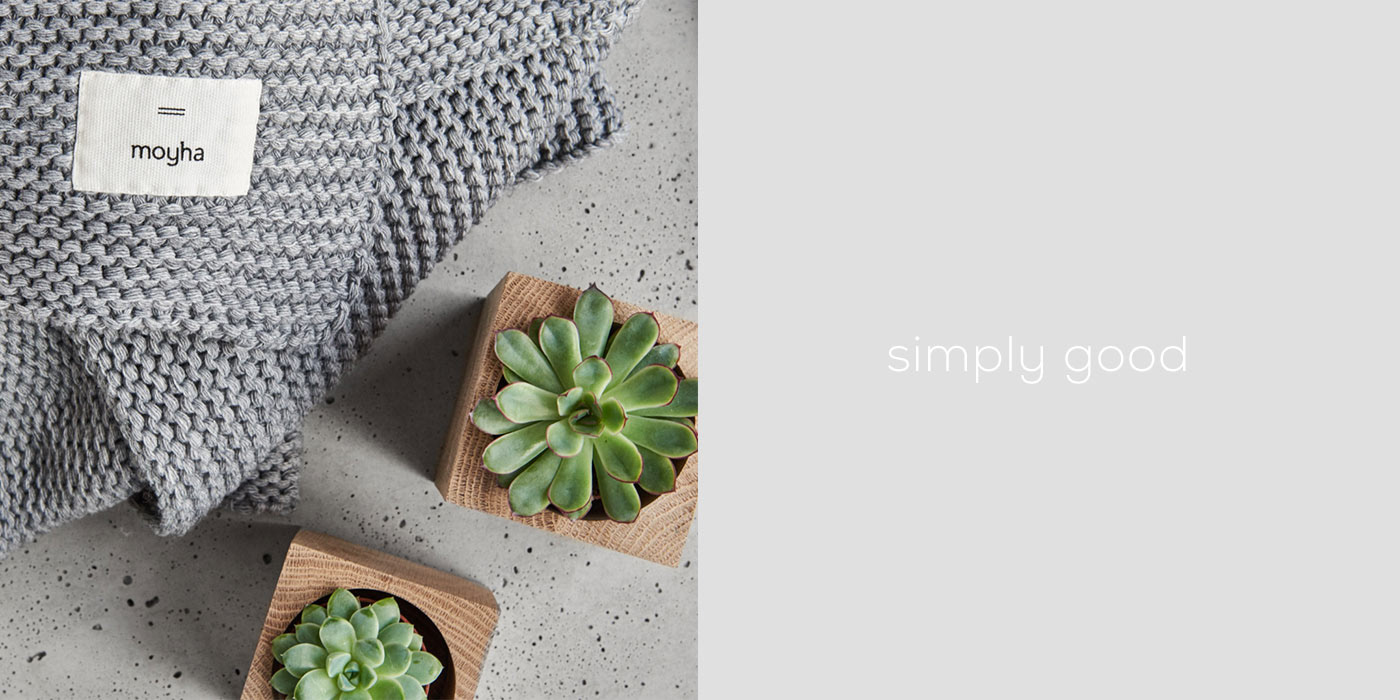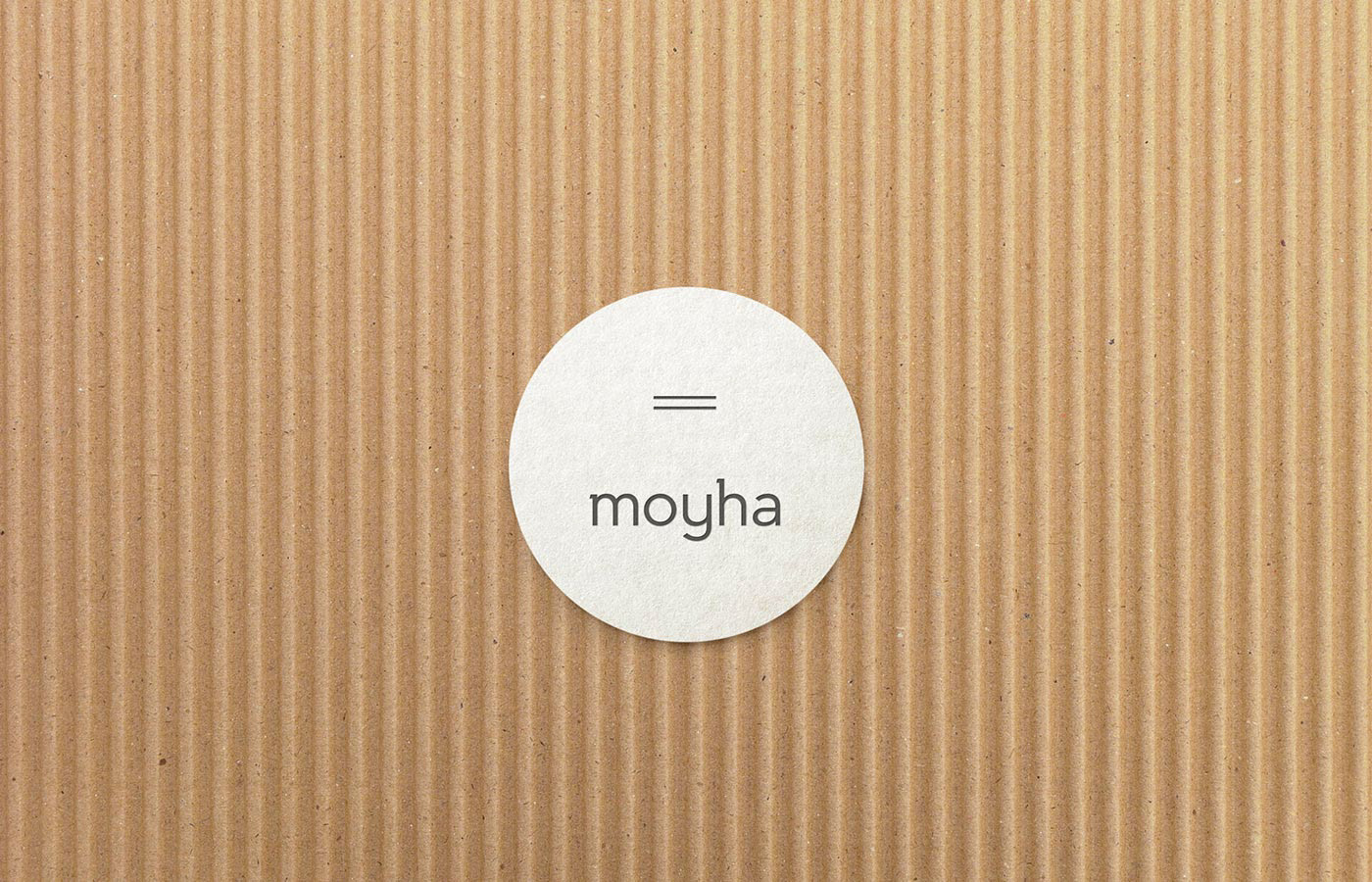 Our workshops resulted in the development of the foundations of the brand. First we specified the core – we named the values and ideas that identify it. We have defined the personality of the brand and its customers. We have developed also the stylistic concept.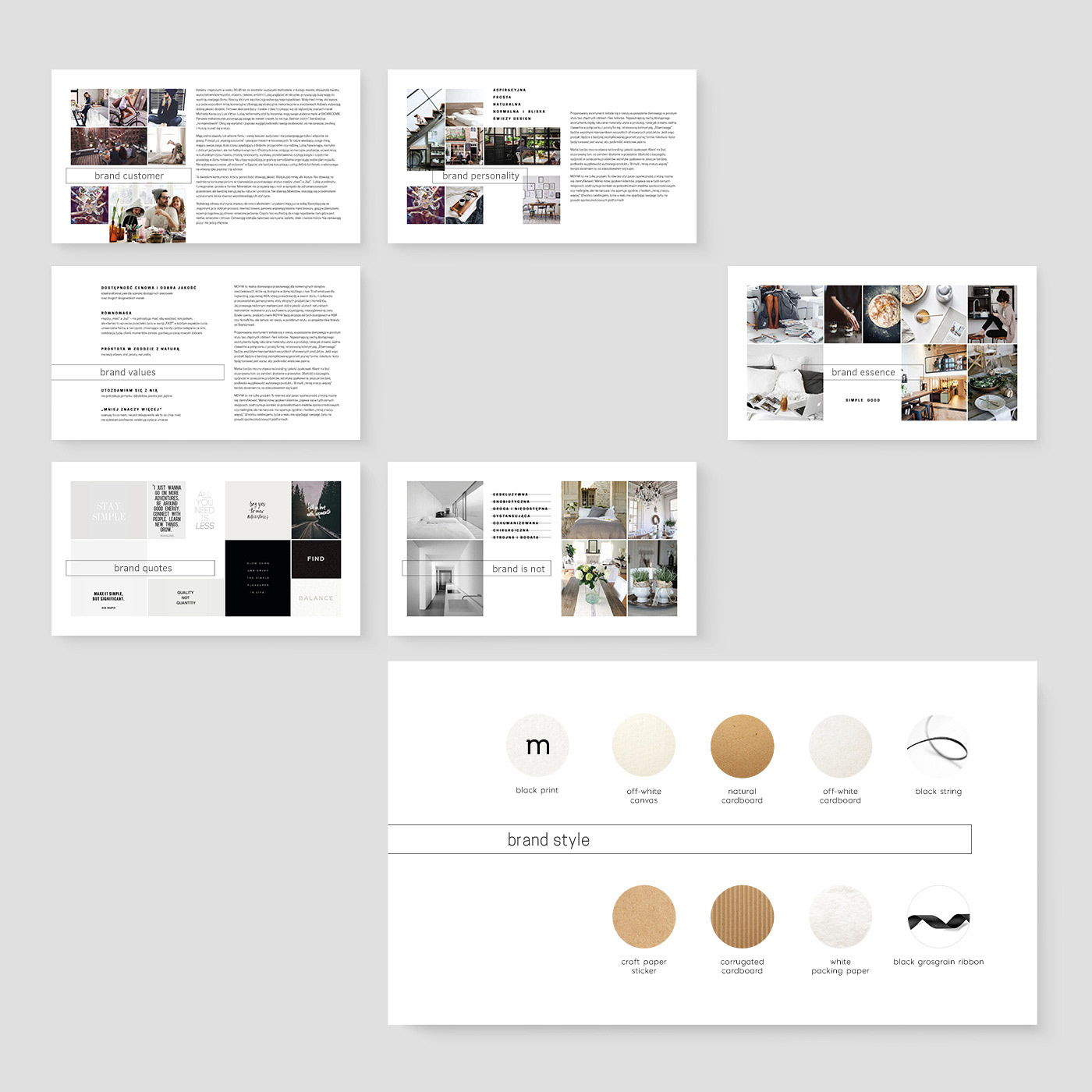 A brand created by women and for women had to be a woman! That's why we chose the female name, with its soft and subtle tone.
We could focus on creating a logo and a mark that will discreetly represent the brand.
Balance – a single word that defines the brand
We decided to communicate it in a subtle, but very expressive way. For this purpose we use the equals sign.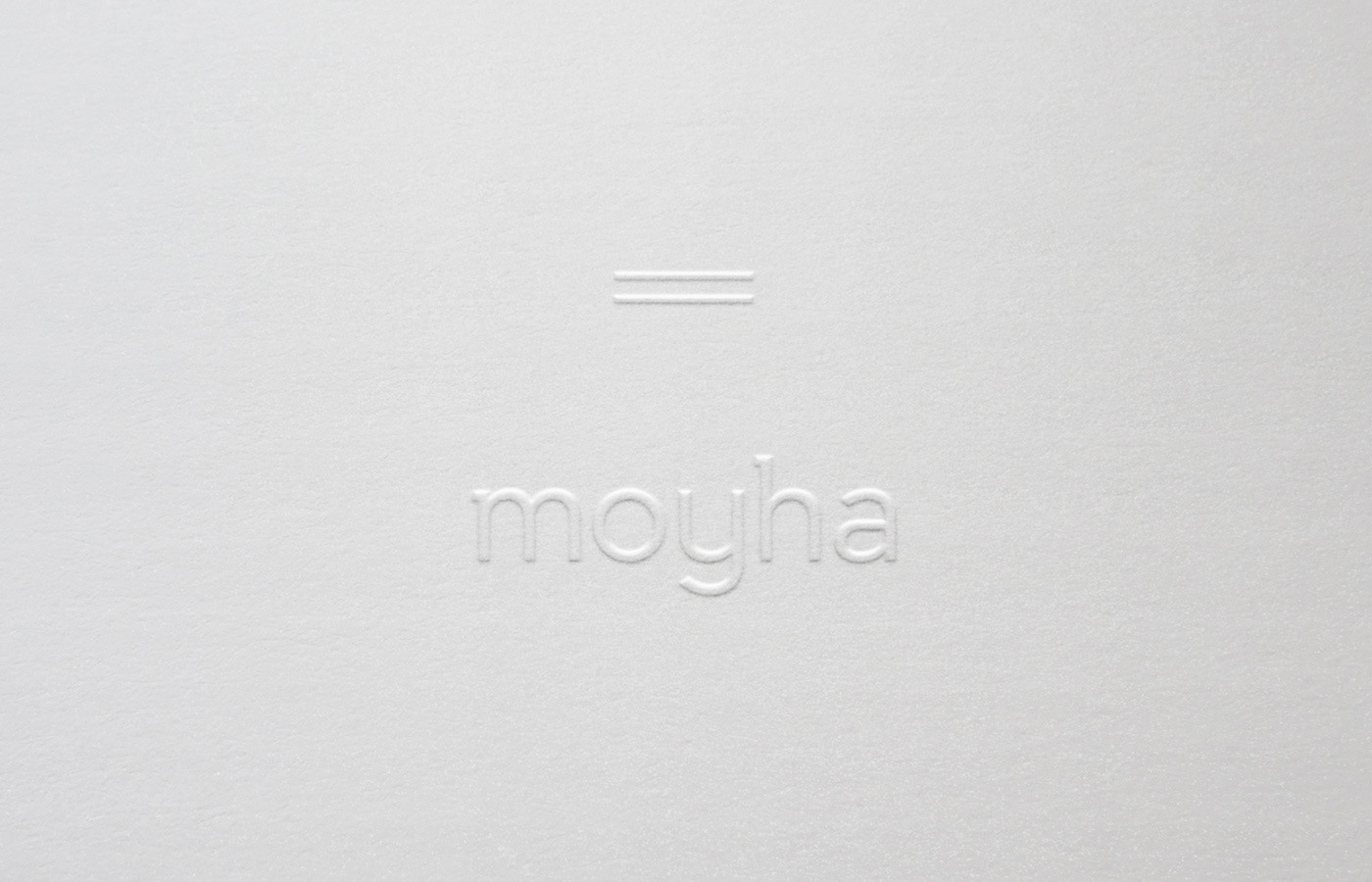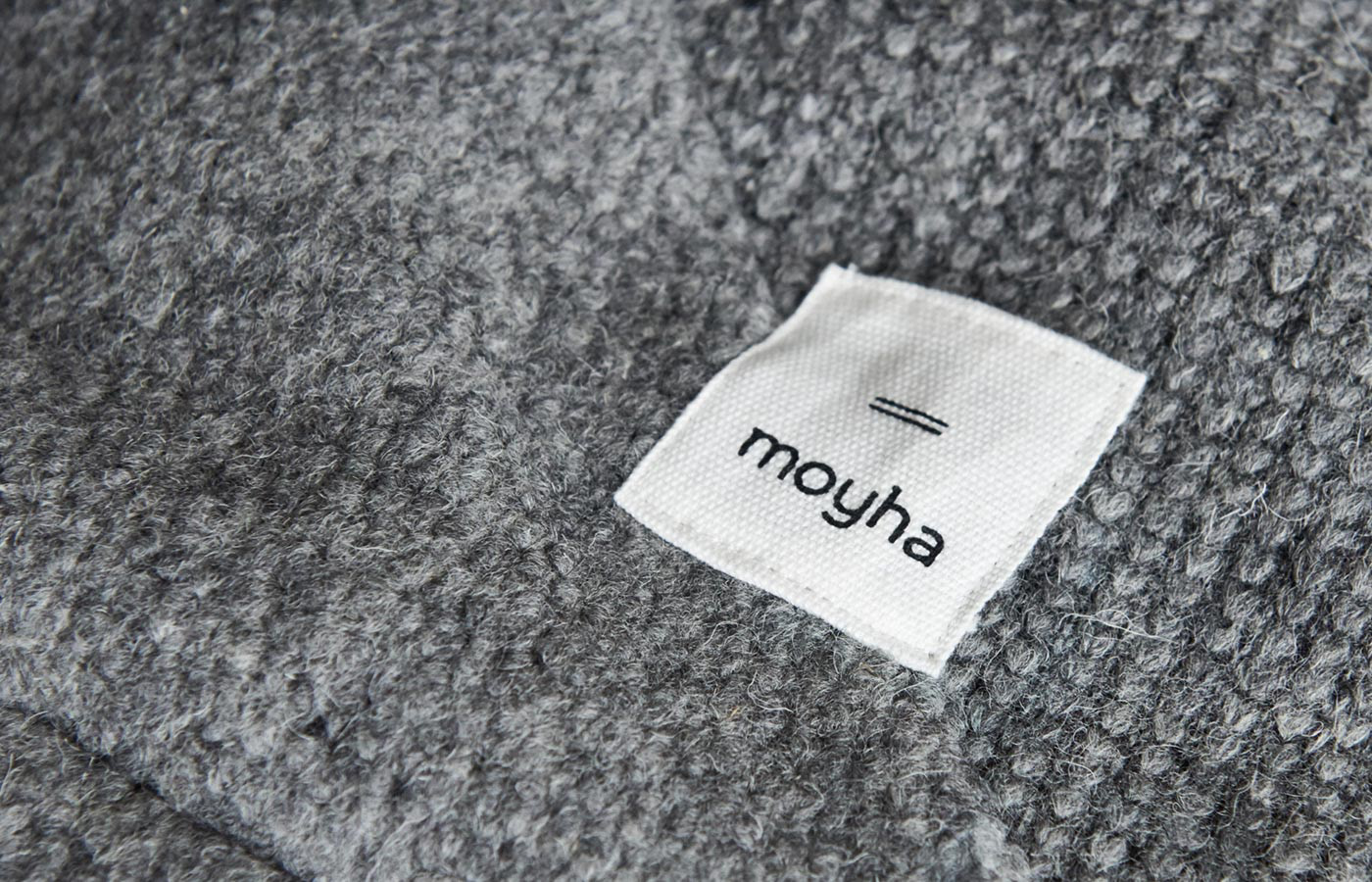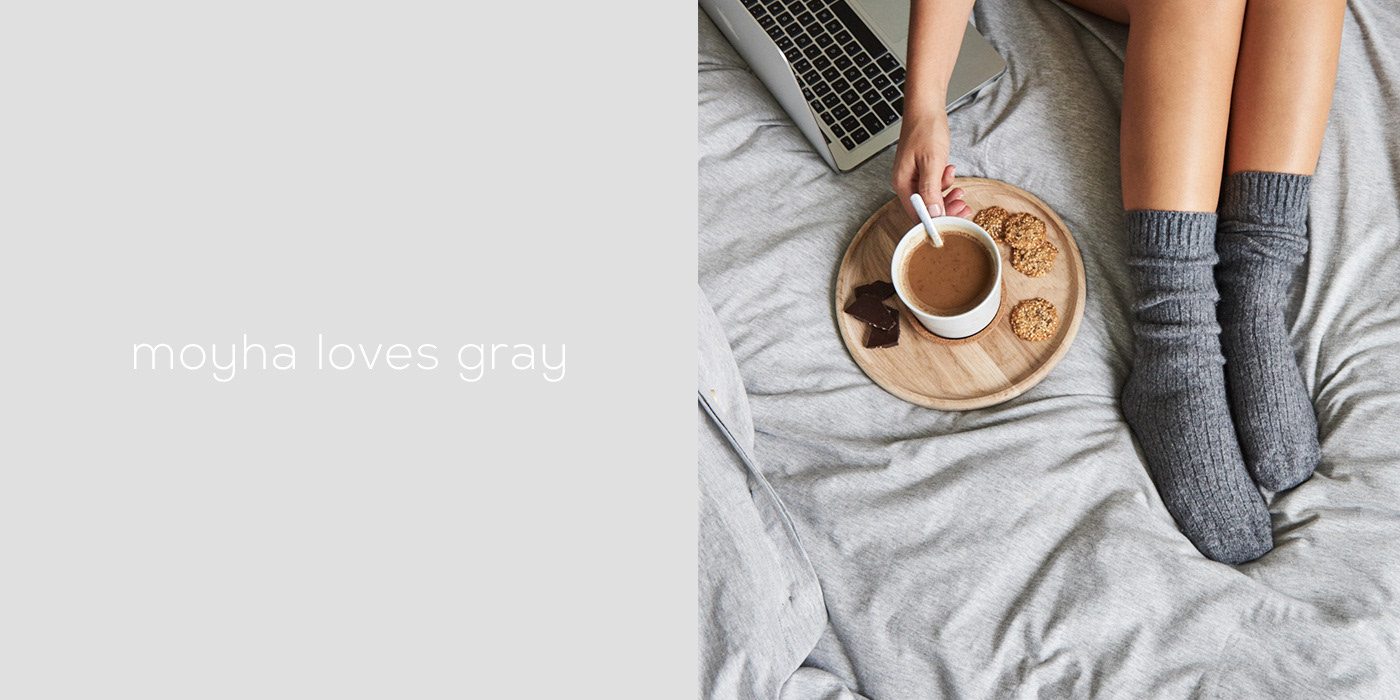 The brand cherishes all that is natural
Simple design, subdued colors, good quality – all in harmony with nature, in accordance with the message: "simply good".
Moyha products are made of natural materials such as wood, leather, wool or cotton.
Elements of visual identity had to maintain that character.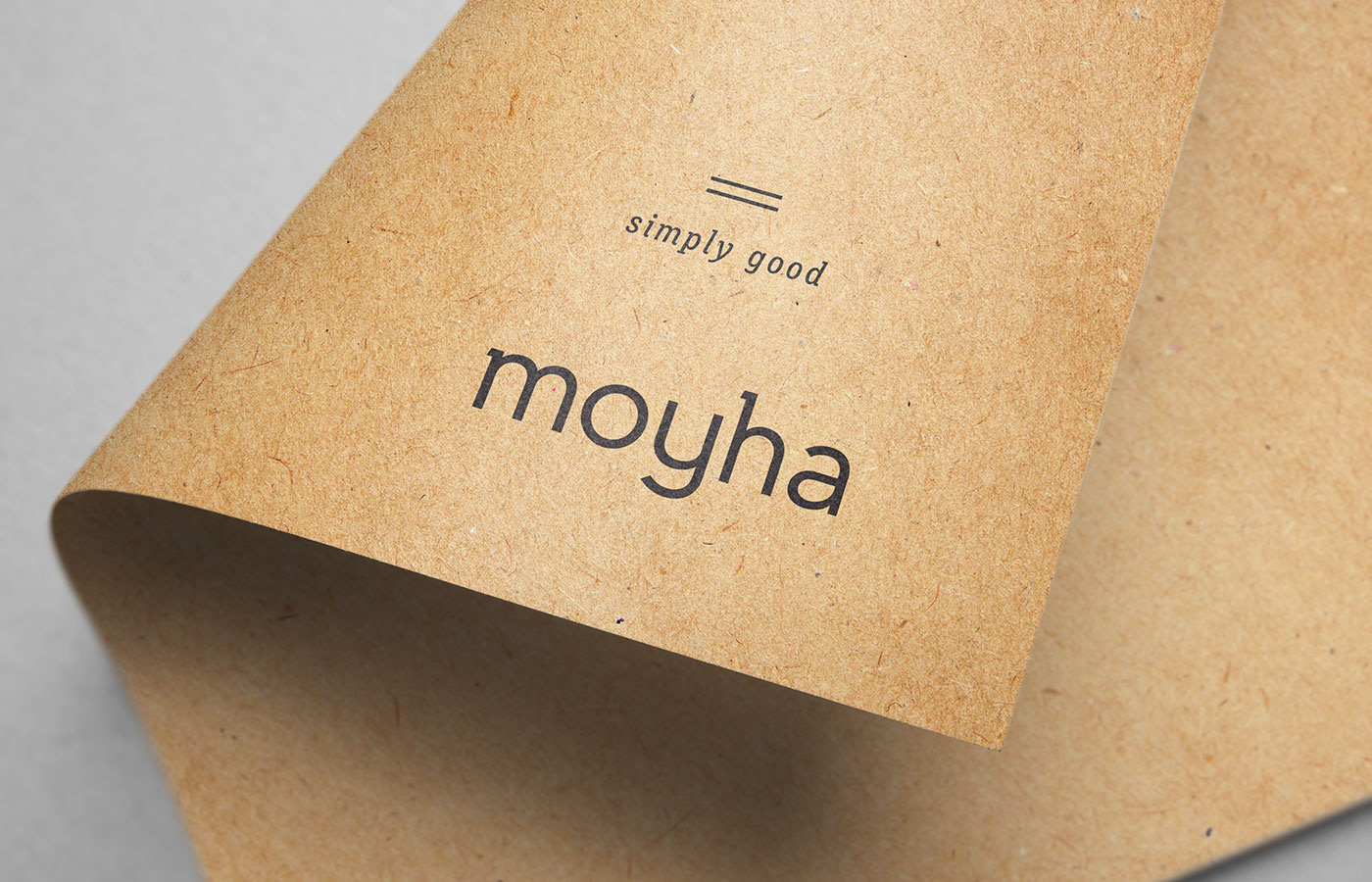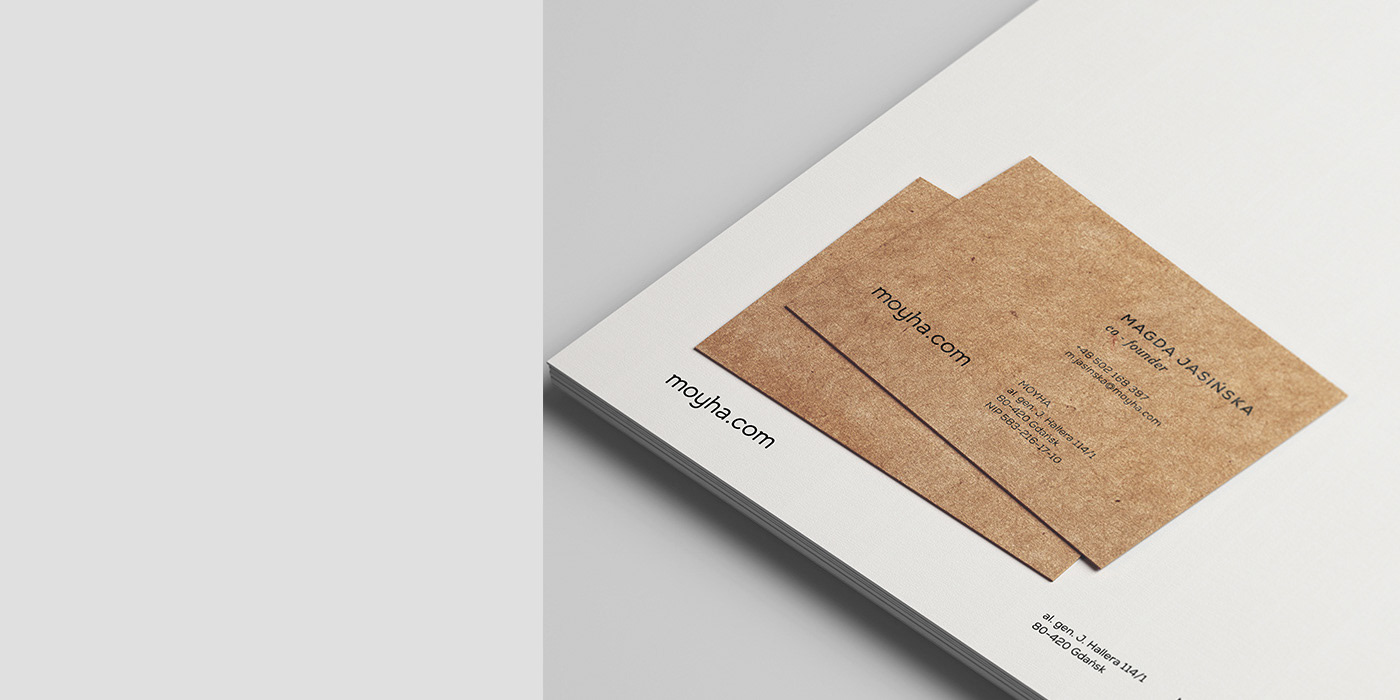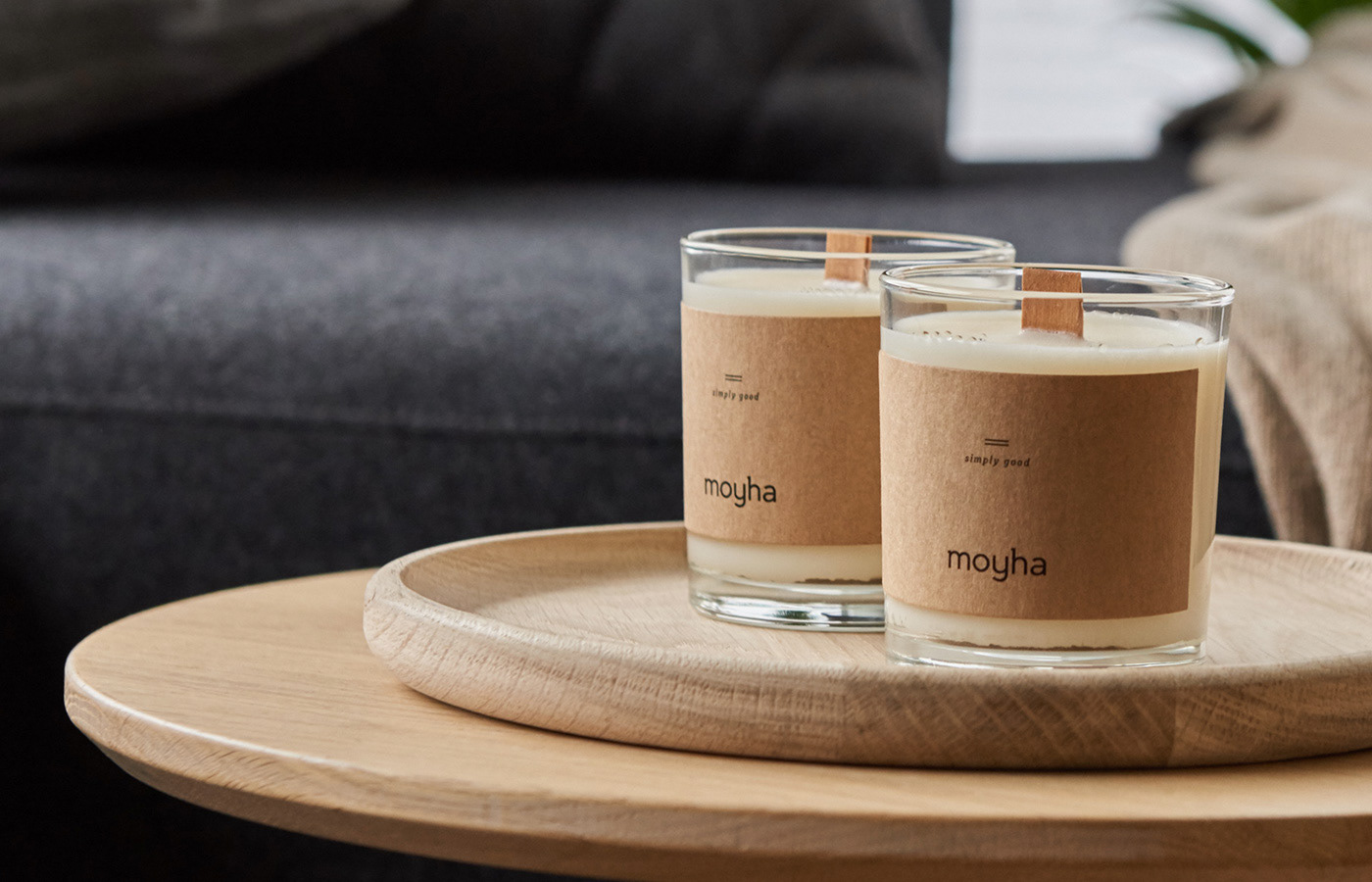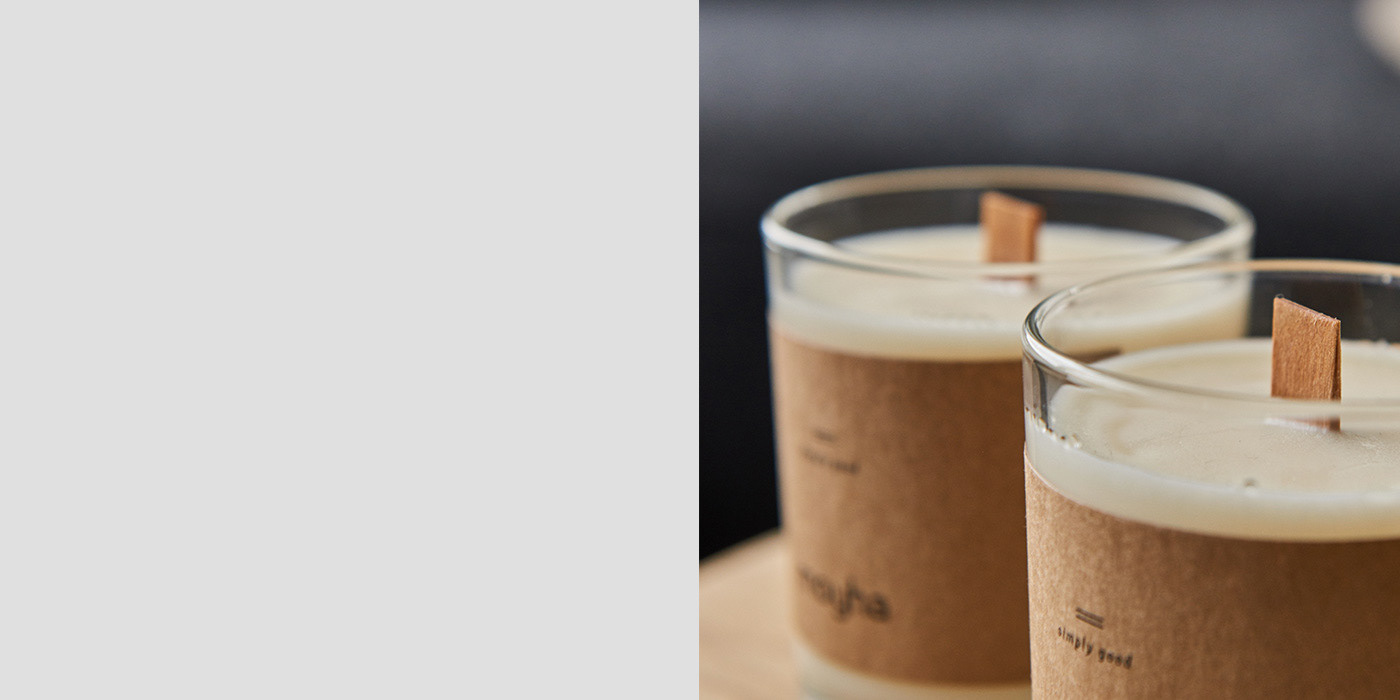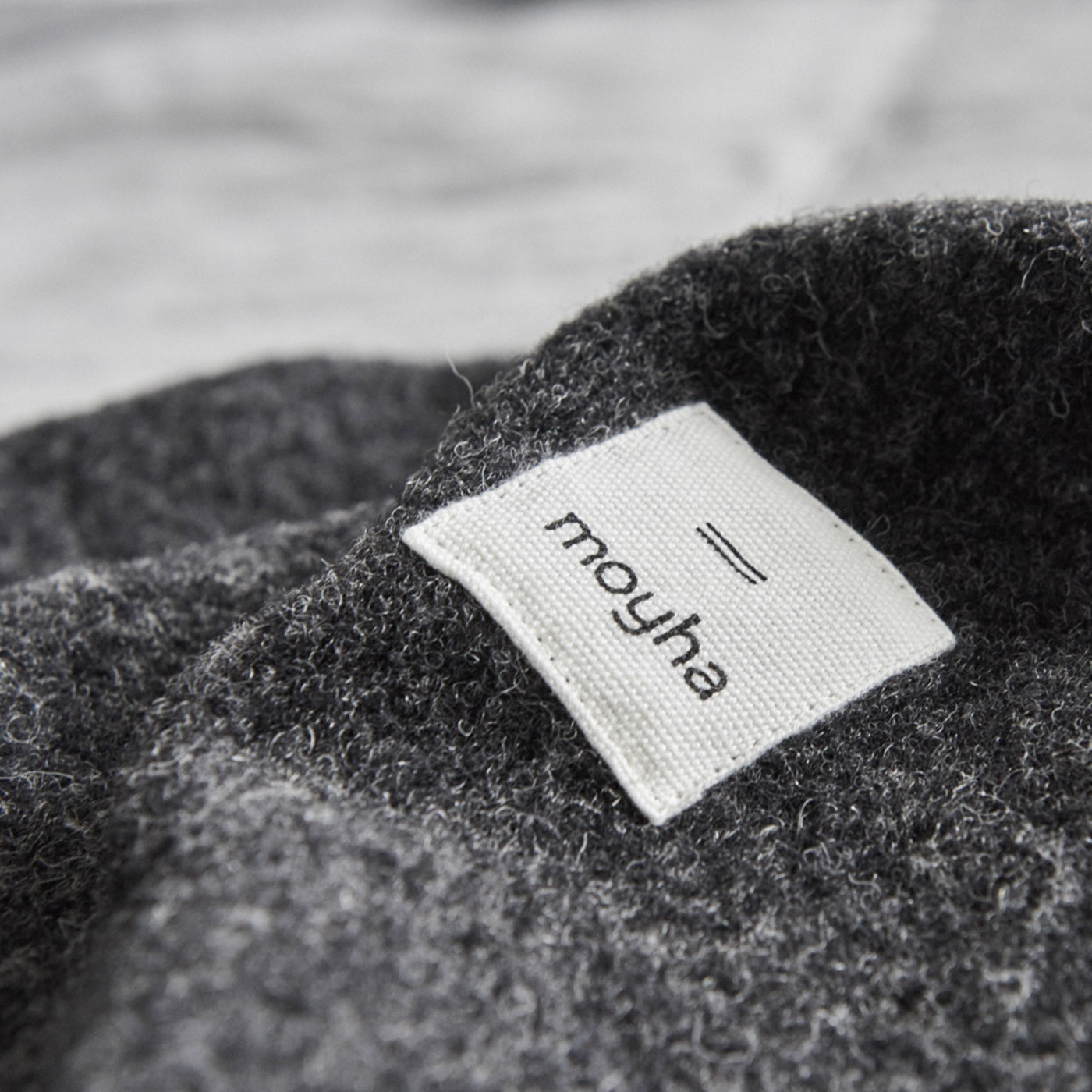 Balance is not an empty word for us
That is why we have created for the moyha brand the concept of
reusable packaging
. How does it work?
Cartons and other packaging are prepared so that they can be reused. We do not put the moyha logo in any visible place.
Cartons can be used as boxes for various essentials. They can also be used as gift packages – we even attach a special tag for you to enter the name of the recipient of a gift.
The motto
#reuseme
is intended to encourage you to give these cartons a second, and even a third or a fourth life!